Dear Friends and Partners,
It's been a while since our last newsletter. That's in part because we've been working on a lot of exciting new things. One of those is Tella Web!
What is it?
As you know, Tella allows Android and iPhone users to safely capture photos, videos, and audio, and encrypt and hide the files on their phone. This is Tella's most basic purpose: protect users and the data they collect from adversaries searching or seizing their device.
But what happens after capturing and hiding those files? If they want to share those files with an organization they work with, a human rights group their belong to, or a newsroom they report for, users currently have to go through third-party apps: WhatsApp, email, etc. Even if they use Signal, this may leave traces on their device. This also makes it hard for organizations to track of where the documentation they receive came from, who captured it, and how to keep it organized.
That's where Tella Web comes in.
Tella Web is an open-source tool that any organization can install on their servers, and where their users can back-up their files. Organizations can create "projects" which are basically folders, each with its own set of access and permissions. So they can ask some users to send their photos and videos into one project, and other users into another project.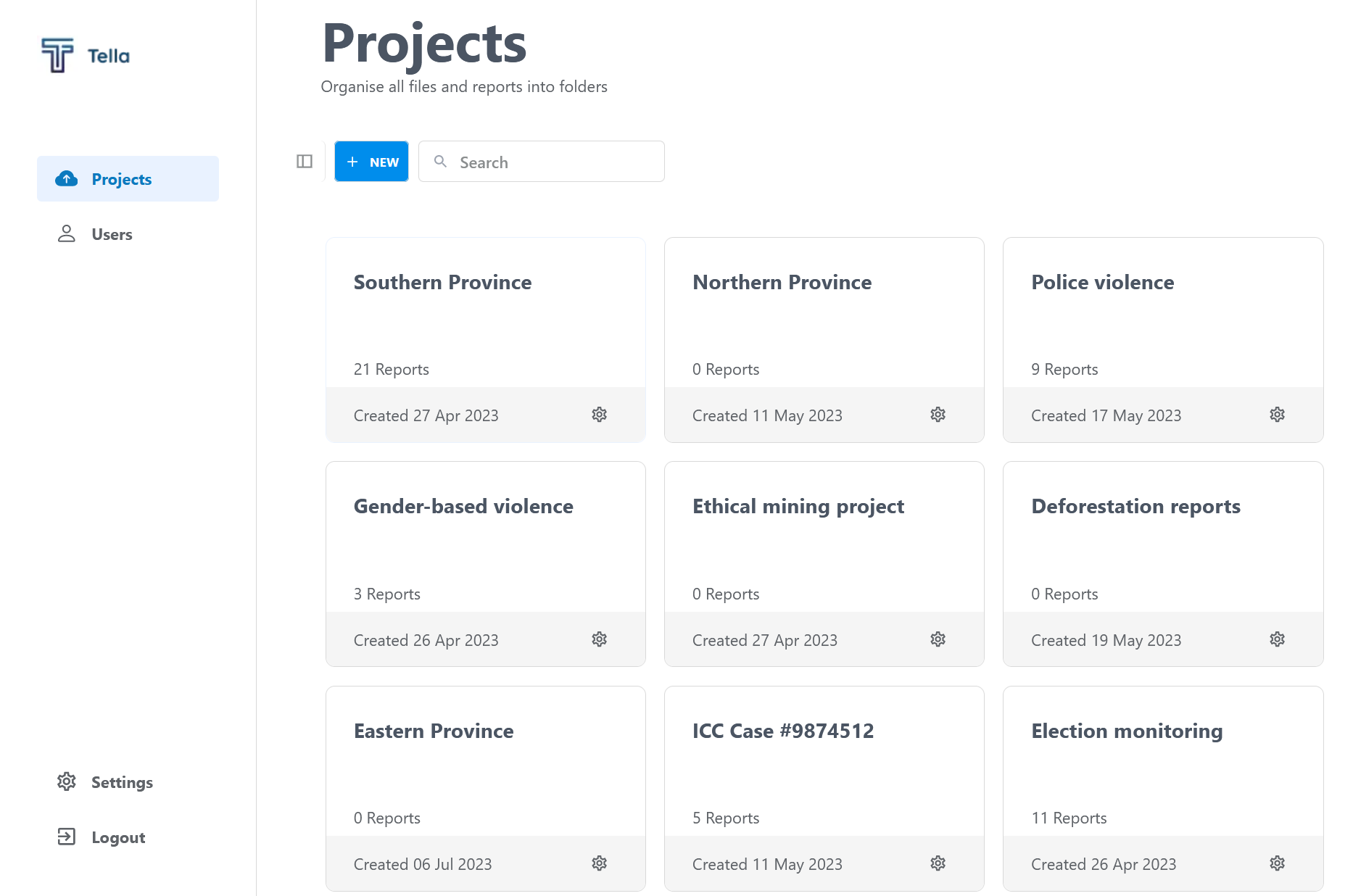 Once a user of Tella Android or Tella iOS is connected to a Tella Web server, they can create a "report" with their files in just a few seconds and upload it.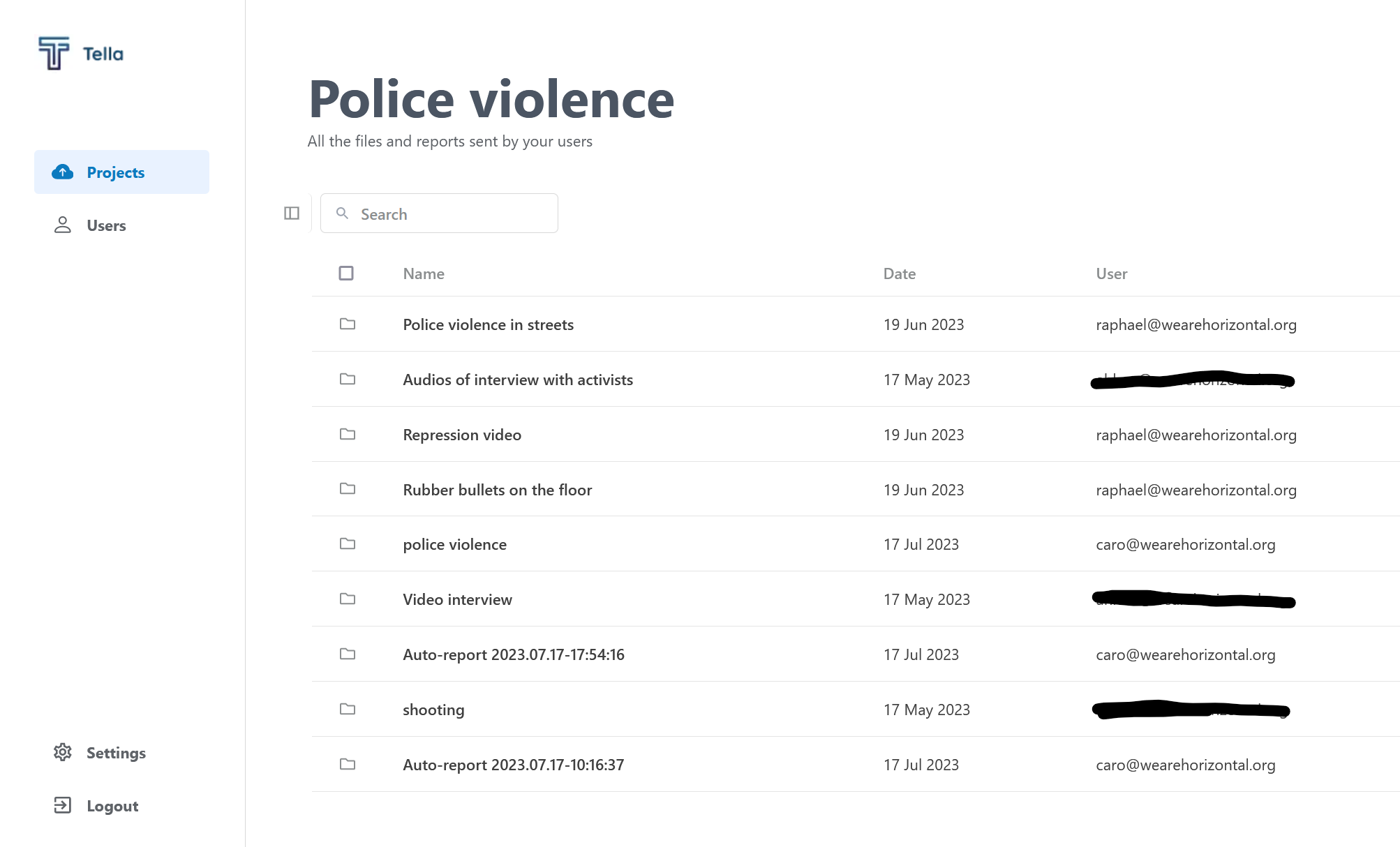 It's even possible to automatically upload files as they are captured--and delete them as soon as they are uploaded! Open Tella, take a photo, and by the time you close your phone the photo may already be on your organization's server and deleted from your phone! This is if you have a good internet connection, of course--if not, the photo will be safely stored in Tella until you reach internet.
Read more or test it out
If that sounds interesting to you, you can read more about Tella Web and how to get started on the Tella documentation. You can also check out short videos we made: here is one on creating a report, and one on auto-report.
Even better than reading or watching, let us know if you want to test out Tella Web! We can set you up on our test server so you can get a real feel for it, and decide whether it's a good match for your needs.
And of course, we are available to support you to install and set up your own Tella Web server and to train users on how to use Tella.
What's next?
This is only the beginning for Tella Web. As we think about next steps, let us know what you think about it and what features you'd like to see implemented!
And if Tella Web isn't what you need, remember that it is only one options to collect data on Tella: for forms and surveys, Tella integrates with Open Data Kit (ODK), and for relational databases, Tella integrates with Uwazi. Tella Web aims to complement those options for organizations who work mostly with media files and do not need advanced data entry features like ODK and Uwazi offer.
Finally, if you want to help us spread the word about Tella Web, please share this tweet, this Facebook post or this mastodon post.
Cheers,
Raphael